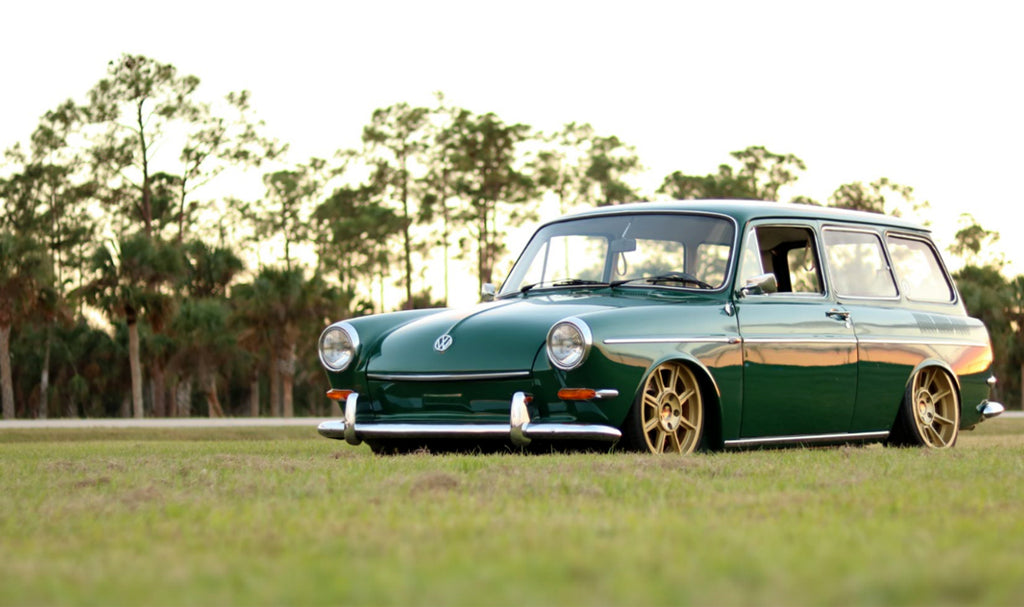 We had the pleasure of redesigning our 2-pc Campy wheel to go on Mike Unland's (@unlandhaus) 1967 Volkswagen Type 3 Variant.
Spec'd in a very aggressive 17x6 +13 and 17x8 +0, Mike had his work cut out for him to get these fitted but the end result is nothing short of spectacular. 
The large difference in front and rear wheel spec's also allowed us to really accentuate the rear wheel profile. In order to accomplish this look, we essentially maxed out the forging in our design and as such, a more aggressive wheel is simply not possible.
As a result of this wheel design, Instagram was all a buzz and images of Mike's squareback circulated through the air-cooled VW community. We love it when a plan comes together!!
But, what makes us most proud is the comment Mike made on his instagram. What seems like a fairly simple statement is absolutely the best compliment we could ever ask for.
"Best company I've ever ordered wheels from!!!"